© Mike Marano - Music for All Occasions All Rights Reserved - Cologne, NJ, USA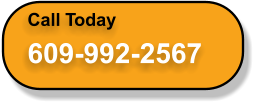 Wedding Entertainment
For your wedding entertainment, Mike Marano is perfect for
creating a warm relaxing atmosphere as your guests arrive and
during the meal. He can also add a touch of originality to the
service, providing entertainment for your guests prior to the
ceremony, music for the bride's entrance and also during the
bride and groom's exit. And if you're looking for something a
little livelier then his saxophone, flute, or clarinet is perfect for
adding a little swing to the proceedings.
Cocktail Parties
At your cocktail party, Mike's music can add ambience without
being too intrusive, allowing your guests to chat without needing
to raise their voices. Add a touch of class with some mellow jazz
or pep up the party with some up tempo classics.
Corporate Events, Conferences and Business Lunches
At your corporate events, conferences and business lunches, Mike's
music is ideal for creating an atmosphere that complements
conversation and helps the digestion of fine wine and good food.
Mike Marano offers a range of services to suit your specific needs.
Versatile and sensitive to your requirements, whether it be your
wedding entertainment, a corporate event, a cocktail party or
special occasion, a service can be tailored that adds an extra
dimension to whatever you are planning. Below are some
examples of where, from experience, Mike's music playing
is particularly effective but he will always be happy to discuss
the suitability of what he does for any idea that you may have.
When to have Live Music during
your Wedding
Before the ceremony -

as guest assemble in the
ceremony venue.
The ceremony –

as the Bride enters the ceremony
venue, the lighting of unity candles, signing the register
and as the newlyweds exit the venue.
The cocktail reception

– as guests clamour to
congratulate the newlyweds, as the photographer get
underway and as the happy couple and their guests
begin to relax into the celebrations of the day.
During dinner

– ambient background music is the
perfect choice.
Following the speeches and formalities

– music at this point signals the end of ceremony and the beginning of evening
celebration.
At the evening reception

– as the day/evening progresses it is traditional to switch from ambient music to party
entertainment either through live music or more commonly a DJ.

The Sax is a classy, sexy and sophisticated instrument - and with his eclectic mix of smooth soulful classics, why not let
Mike Marano bring his saxophone along to create the perfect ambience and add that extra special experience for you &
your guests. With decades of experience, you're guaranteed superb musical accompaniment - the ideal choice during
your drinks reception, wedding breakfast, photographs and more.....
Mike Marano's music is the perfect complement to your occasion!
Whether you need a saxophonist, flutist, or clarinetist, Mike Marano is the perfect hire!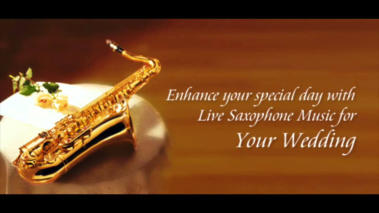 Mike Marano
Sax Sensation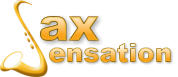 Mike Marano is a Sax Sensation.